Club Dynasty is over 10,000 square feet of pure bliss. Come by anytime (no appointment required) for a tour, to enjoy a world-class massage, or to indulge in our awesome amenities.
Our spacious, heated Jacuzzi and cold plunge pool are the perfect places to relax and unwind before or after a massage. The Jacuzzi is heated to 40 ºC/104 ºF, and the cold plunge pool is a perfectly refreshing 5-10 ºC/41-50 ºF. Both of our pools are run by automated controllers to ensure their cleanliness. Every two hours during operation, we take readings and manually test our water to ensure the water quality information matches our automated controllers.
Upon arrival, you'll receive a key to a locker, a robe, and a pair of shorts to wear in the spa if you'd like. You can safely store your belongings in our secure locker room with an attendant, and feel free to revisit your items whenever you'd like during your visit.
Want a sneak peek of our amenities? Have a look at some photos of our spa and services below.
During your visit, please help yourself to a variety of complimentary snacks and beverages in our TV Lounge.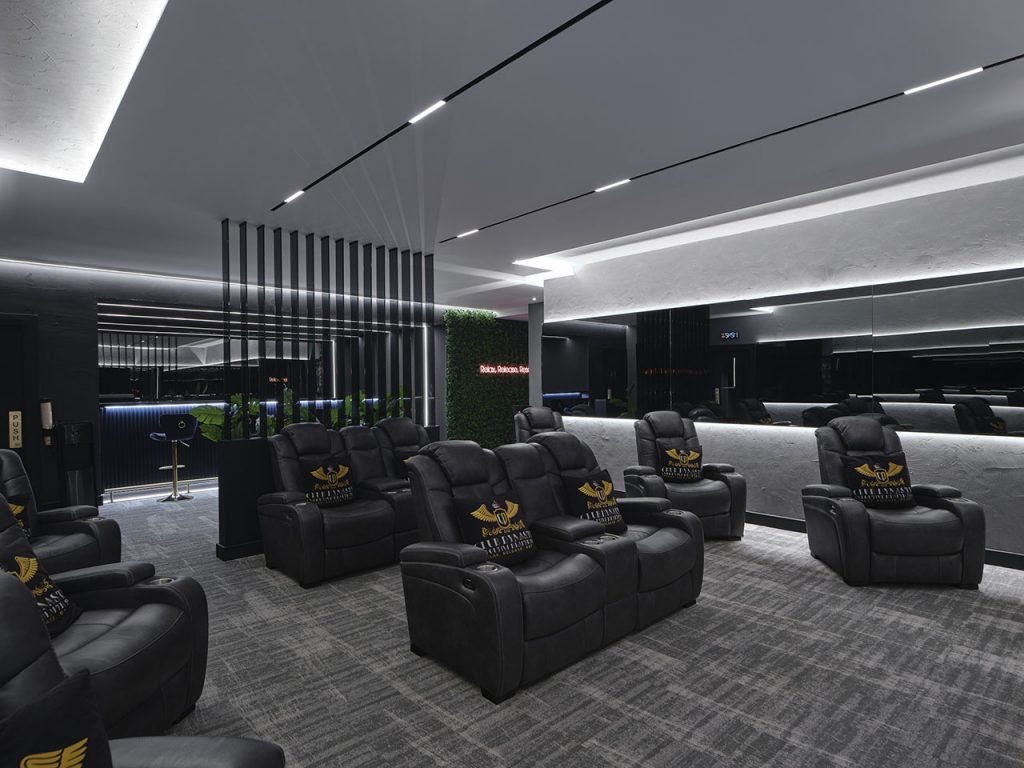 Our relaxation lounge is equipped with La-Z-Boy chairs, couches, big-screen TVs, free Wifi, and complimentary drinks and snacks. This is a great spot to catch up on emails, watch the game, or grab something to eat.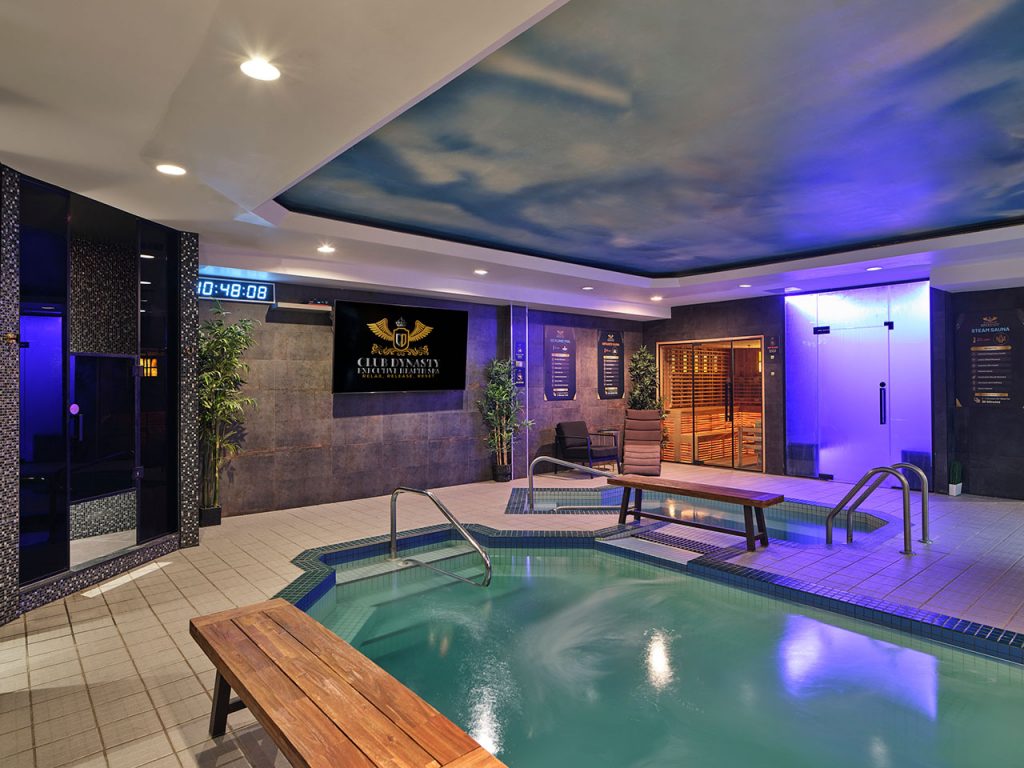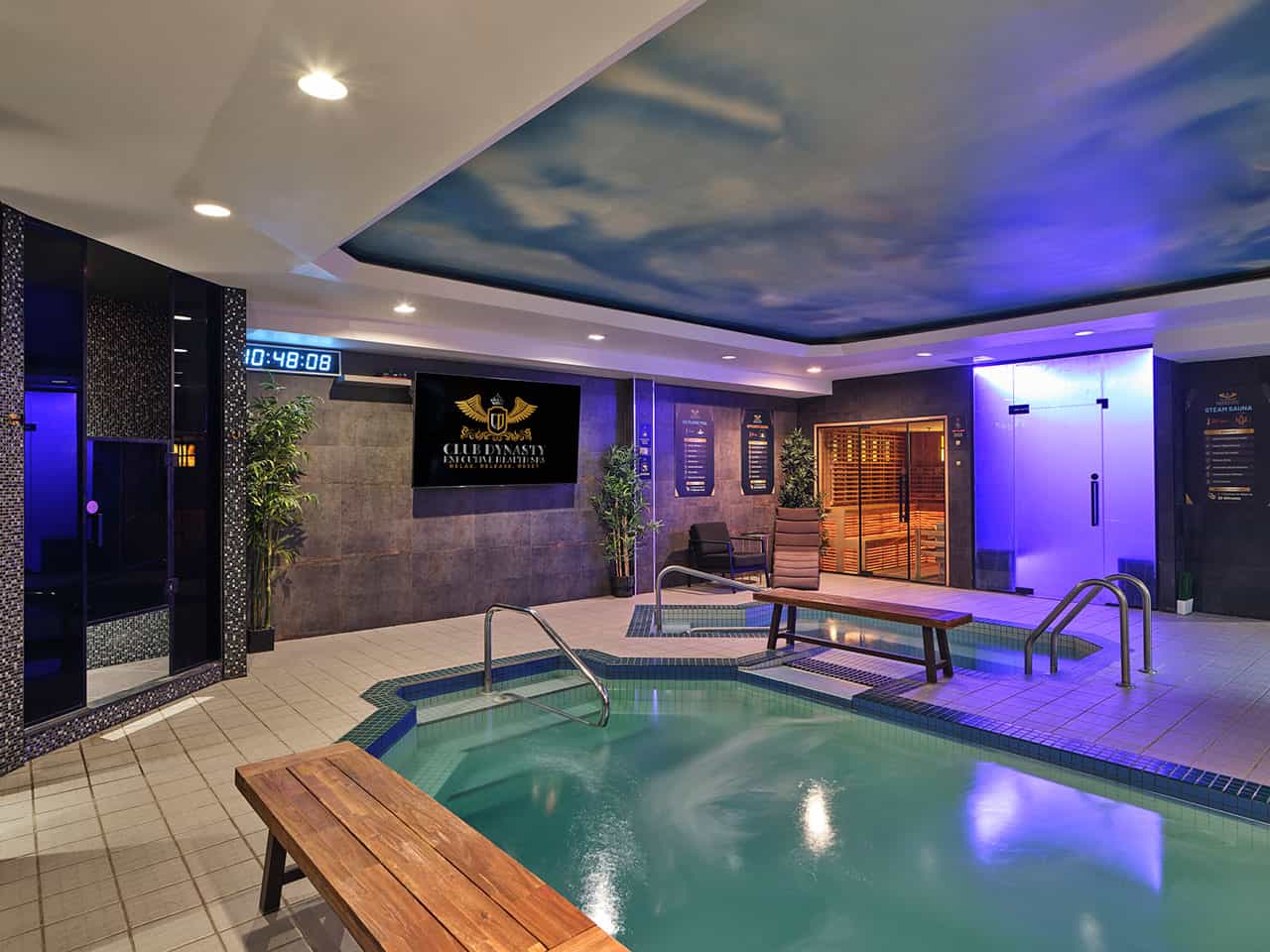 Our huge, piping-hot Jacuzzi is the best place to relax and hang before or after your massage. We also have a 75" 4K HD TV beside the pools to enjoy the game or news while you soak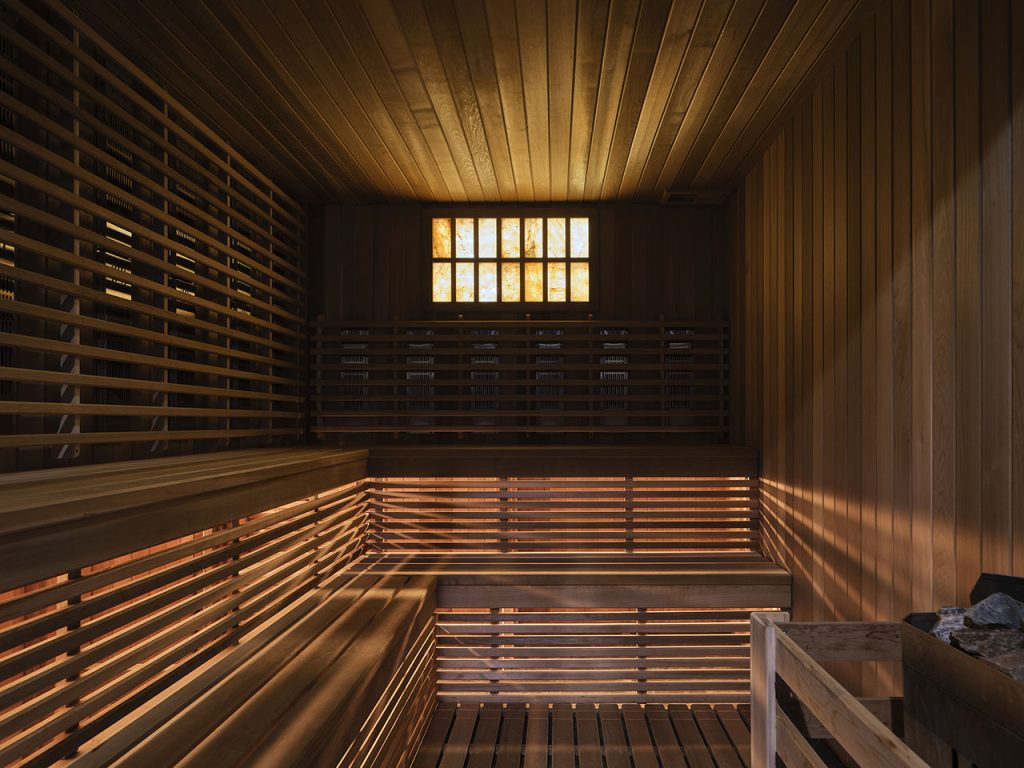 Our dry sauna is a guest favorite. Heat up in here before taking a dip in the cold plunge pool, or rotate between the two.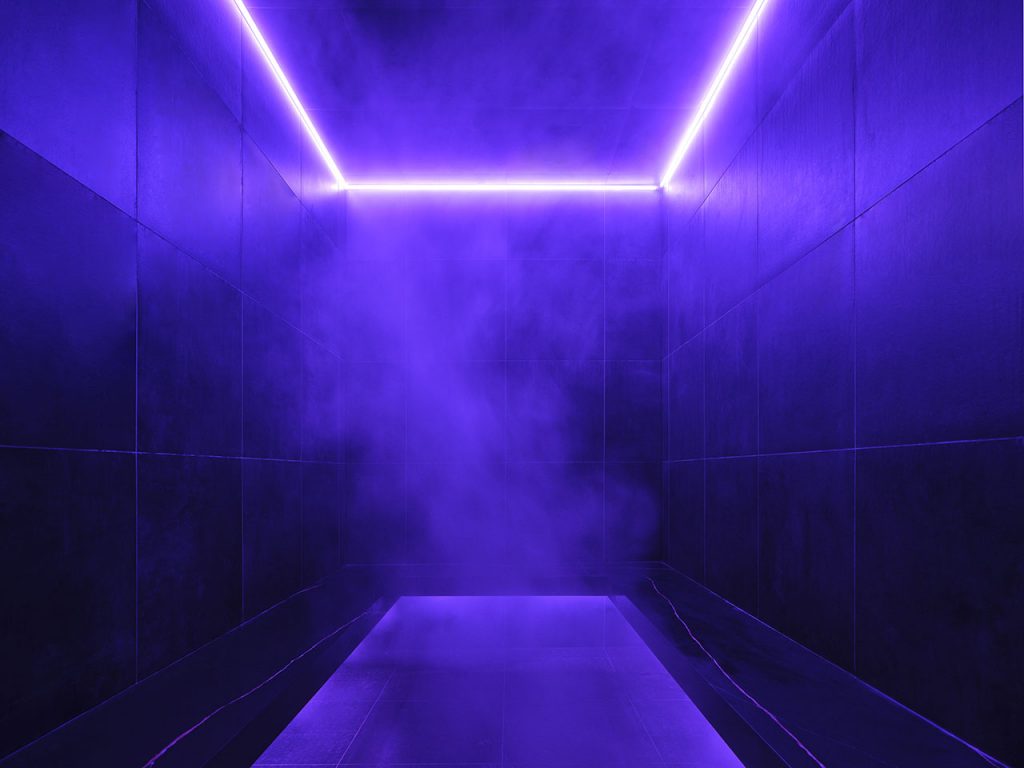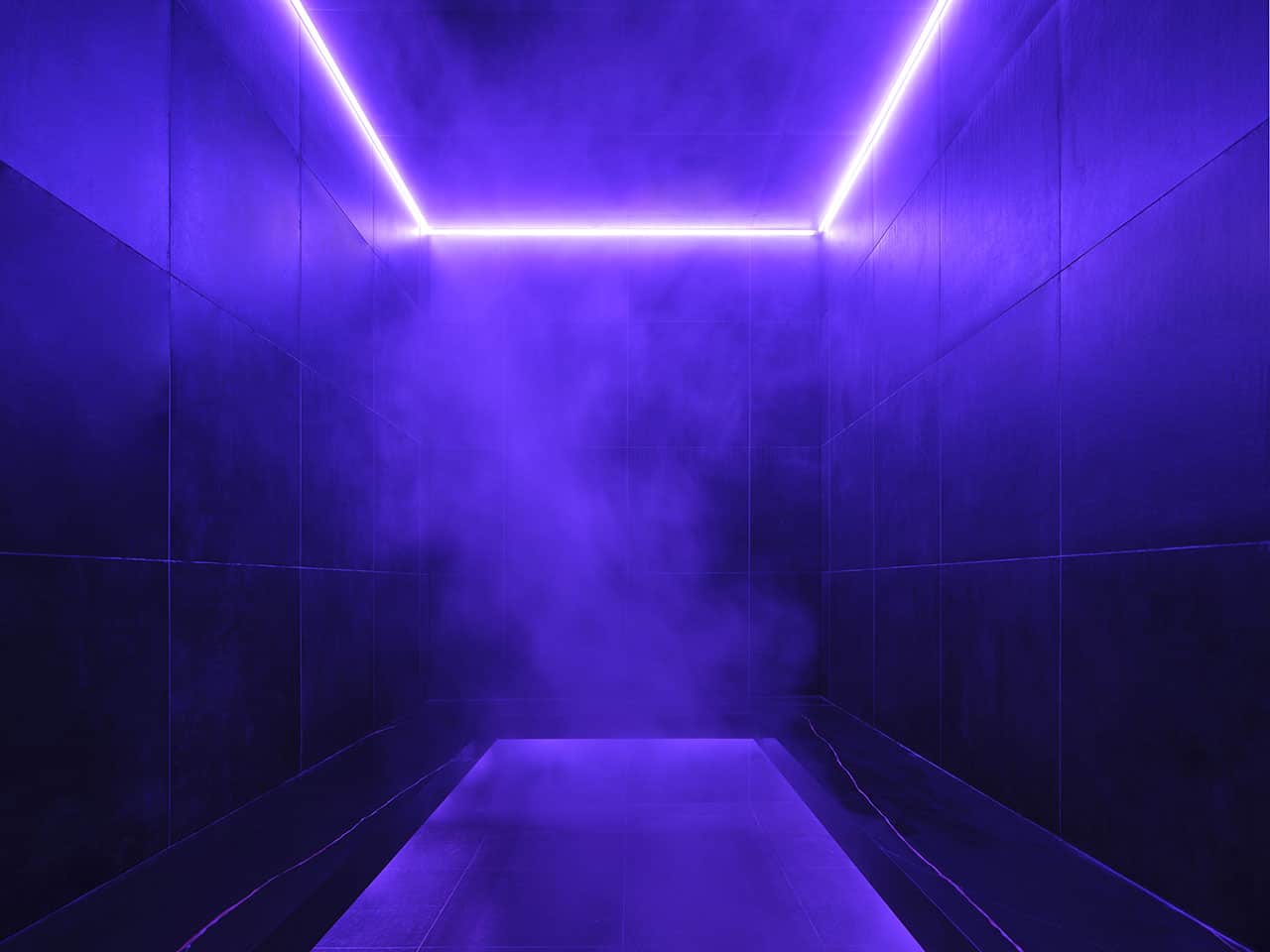 A steam room is the perfect place to relax and reset. Not only is it a calm and peaceful place, but you could also find it has a variety of health benefits as well.
Whether you opt for an erotic shiatsu massage, a 4-hands massage, or simple use of our wonderful amenities, you'll find our spa services are the best in the business. Our staff is professionally trained and licensed and skilled at providing exactly what our guests are looking for.