Toronto's #1 Rated Executive Health Spa
Located in Toronto, Canada, Club Dynasty is an executive health spa that offers deep-tissue or Swedish style massage with a sensual, erotic massage twist. In addition to erotic massage, we offer a variety of spa services and amenities that we know will impress. When it comes to erotic massage, Asian massage, exotic massage, and other spa services in the Greater Toronto Area, we can't be beat!
Situated on more than 10,000 square-feet in Markham, Club Dynasty has become a staple among hobbyists looking to relax with spa services and erotic massage near Toronto. After being in the business for 30 years, we know exactly what our clients expect and desire to feel relaxed and rejuvenated. We have also created a serene, and spotless environment suitable for enjoying yourself and getting the relaxation you deserve.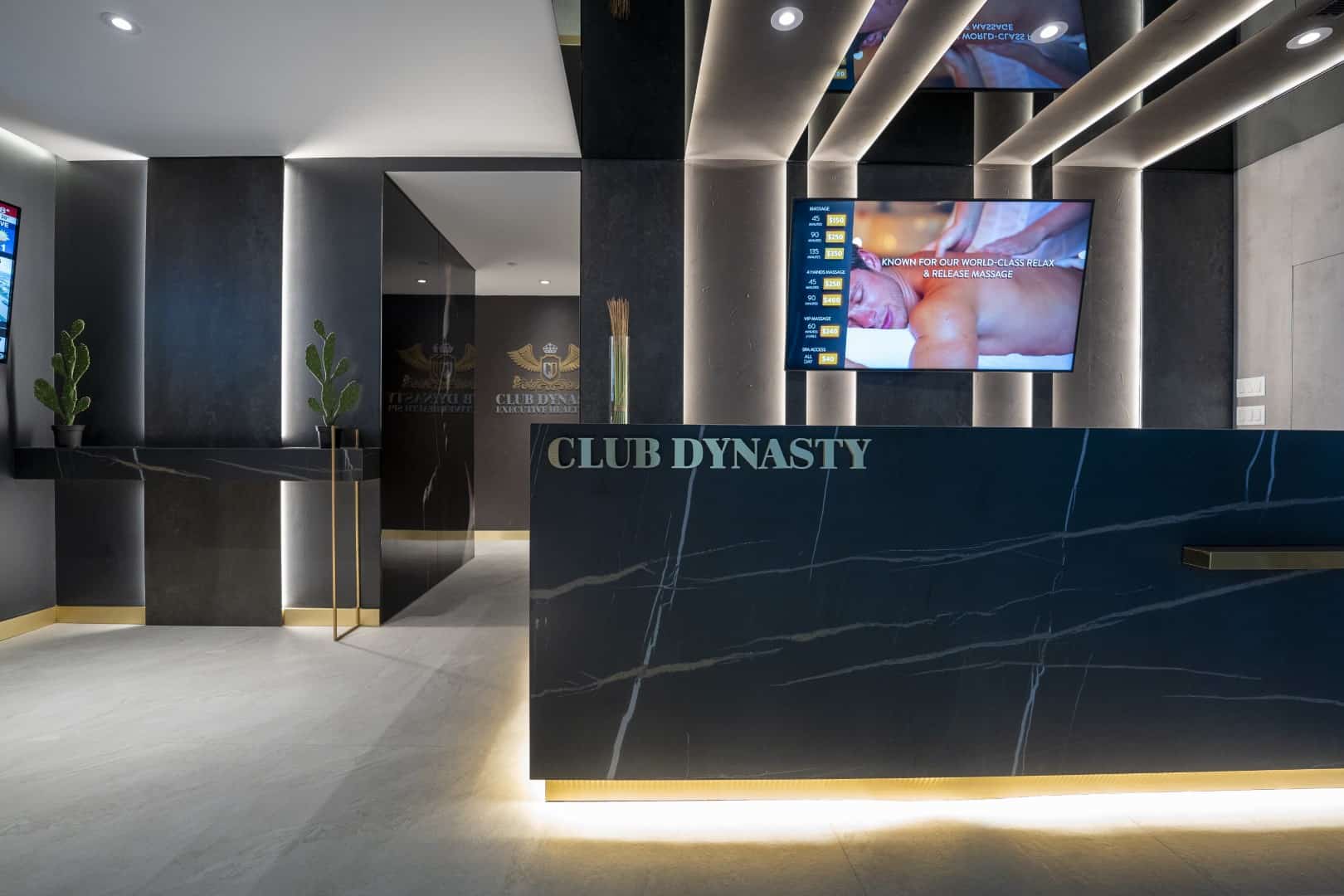 No appointment is required. Show up anytime for the best full-body exotic massage in Toronto. Walk-ins are always welcome! Upon arriving, guests are provided with robes, shorts, shower-shoes, towels, and a secure locker with a key.
Guests can enjoy any one of our many amenities before or after their massage. Feel free to unwind in our newly-renovated relaxation lounge featuring a 95' TV, La-Z-Boy chairs, free Wi-Fi, and a complimentary juice and snacks bar — Guests are welcome to enjoy a world-class foot massage during their stay at Club Dynasty. Our guests are also encouraged to make use of our large hot Jacuzzi pool, ice plunge pool, infrared sauna, and a steam room - all of which will help make your experience at Club Dynasty unforgettable.
At Club Dynasty, we have designed an exclusive spa experience unlike any other spa in the Toronto area. Our spa has everything you need to immerse yourself in refined relaxation. Every inch of our 10,000-square-feet location is designed specifically to maximize relaxation and wellness and release any tension weighing you down. Within a space that features unparalleled ambiance, comfortable chairs, and clean, effortless lines, we cultivate an environment that leaves you feeling serene and peaceful as soon as you enter.
Guests will enjoy all of our amenities from our relaxation lounge to our steam room and massage suites, along with our friendly service, custom massage beds, and state-of-the-art showers. Feel free to pick and choose from these services and amenities and combine them as you please.
We pride ourselves on offering a haven of tranquility for every guest. We're fully equipped with everything we need to make each guest's experience truly one-of-a-kind.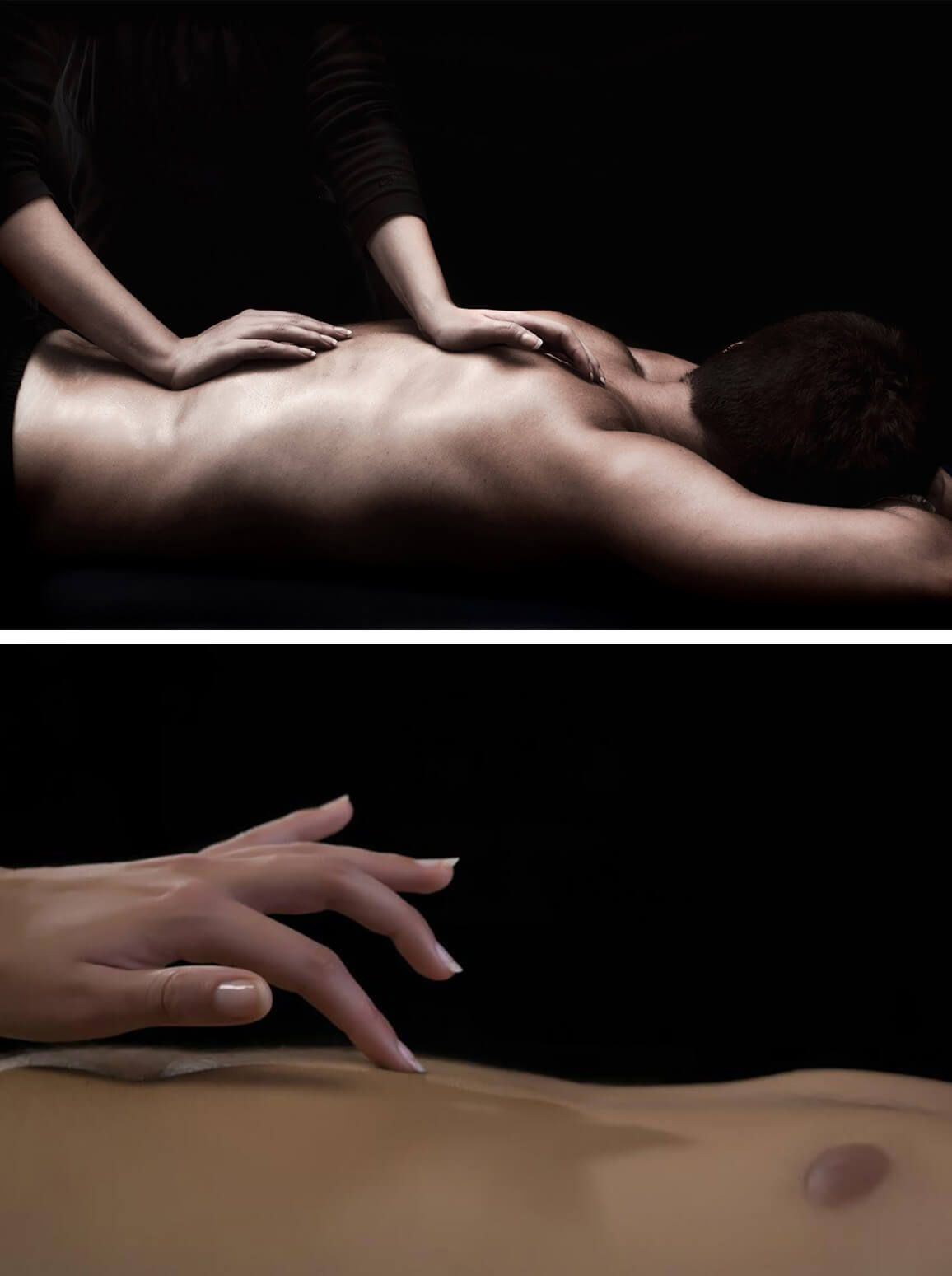 Walk-Ins Are Always Welcome
No appointment? No problem. We happily accept walk-ins at any time that you decide to visit.
Why not make a day of it? Guests who purchase massages of 45 minutes or more receive complimentary all-day access to the Jacuzzi pool, ice plunge pool, steam room, infrared sauna, and relaxation lounge. If you're coming from out of town, no visit to the area will be complete without a trip to Club Dynasty.
We offer a variety of impressive services to help you get the most of your spa experience. Whether you're looking for something quick or you're eager to spend the day at Club Dynasty (once you're here, we know you will), we've got the right service for you.
Not sure of what services would be right for you? Get an idea of what we have to by checking out our Services & Rates page.
⭐ Are you new to Shiatsu massage or just want to learn more about it? We've got you covered.
We offer 45, 90, or 135-minute erotic shiatsu massage, which makes this the perfect choice whether you're in a hurry or looking to spend more time relaxing. It gets its name from the Japanese term for finger pressure, and Shiatsu massage involves the rhythmic application of finger pressure on different areas of the body.
Why choose Shiatsu massage?
In addition to its incredible relaxation powers, Shiatsu is known for being a beneficial tool in overall health and wellness. Some of the many benefits you could experience from Shiatsu massage include:
If you're not looking for a massage but you'd still like to enjoy our amenities, we offer spa and shower access at great rates.
Included in our spa amenities are:

These showers are unlike any other shower you've ever taken. They come with several enjoyable features:
A steam room is one of the best relaxation tools you can find, and it comes with other impressive health benefits in many cases:

The use of our dry sauna is encouraged for all guests as it can improve your health in several ways. Some of these health benefits include: A boosted immune system, lowered blood pressure, reduced stress, improved circulation, and healthier skin. You'll typically find the dry sauna has a higher temperature, but far lower humidity than our steam room. Make sure to try both out and see which one you prefer, or divide your time between the two..

Ready to cool off after the steam room or the dry sauna? Try taking a dip in our ice-cold plunge pool! It's also a great choice for before or after a massage. Ice plunge pools are useful tools for rejuvenation and recovery efforts, and they can also promote better circulation, post-workout recovery, and minimize muscle soreness and aches.

Your visit to Club Dynasty won't be complete until you try our spacious, hot Jacuzzi! Not only can the Jacuzzi help with muscle soreness, aches, stiffness, and other ailments, but it's also one of the most best known ways to relax — especially when used in conjunction with our erotic massages and other spa services!
Club Dynasty has become the premier choice for people in the GTA who are looking to relax and enjoy themselves in a serene, spotless spa environment. But just reading about what makes us great isn't enough — come by today and try us out to see for yourselves what makes us different than a traditional massage spa! No appointment necessary.
Want to learn more? Call or come by today. We can't wait to meet you!
Have some feedback to share or questions to ask? We're here to help! You can email your inquiries directly to reception@clubdynasty.ca, and we'll get back to you as soon as possible.
11:00AM to 1:00AM 7 Days a Week